CONTACT US
HQ:Xinhua Park,Economic Development Zone,Cangzhou City,Hebei Province,China.
Tel: +86-317-3051833
Fax: +86-317-3051835
WhatsApp:+971-564395756
Email: info@fdpetrol.com
Russia Moscow Office
+791-53053973
UAE Dubai Office:
+971-564395756
2014 CIPPE Oil Show Great Success for FD Petrol
CIPPE as the largest oil&gas drilling equipment show in the world takes place from 19th to 21th March at every year of the time .FD Petrol Group Company booked a 270 square meters booth ,took our OBM&WBM drilling waste management system,Australia standard camping house,High G dryer unit ,centrifugal pump to particiapate .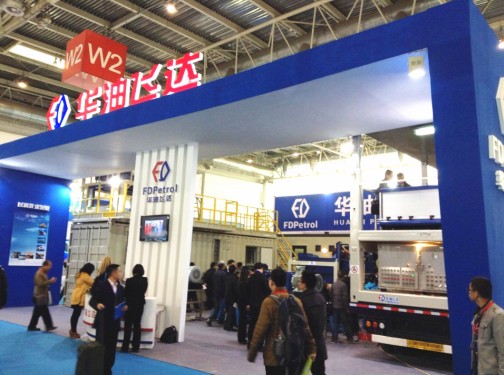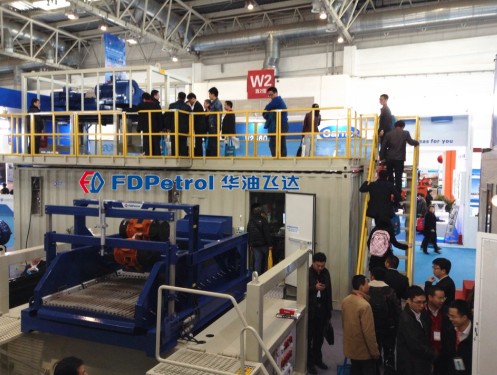 It was a great success for FD Petrol ,the OBM&WBM drilling waste management system attracted many expert from CNPC,SINOPEC,CNOOC and other drilling fluids service company ,enviroment protection company .Through communications and watching our video from jobsite,the idea for protection the enviroment and recycle the useful drilling fluids were spread out .It is the first time that Chinese company showed complete drilling waste management system for OBM&WBM.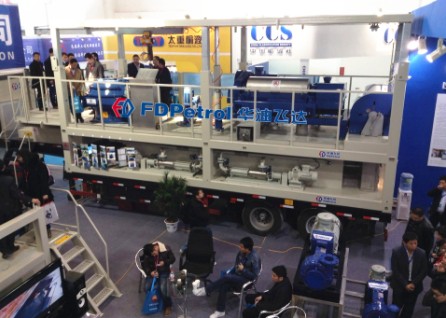 FD Petrol Australia standard camp techncial features;
1.Structure design, material choice, processing technology all comply with Australia standard.
2.Electric circuit, water supply and drain system design in accordance with Australia standard.
3.Fire resistant level reaches to grade A
4.Thermal insulation performance is 50% higher than traditional camping house.
5.Interior decoration adopts environmental friendly material reaches to grade E.
---
FD Petrol Drilling Waste Management & Solids Control & Rig Camp